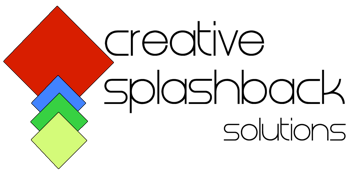 Add A Designer Touch To Your Home....
Welcome to Creative Splashbacks Adelaide


Glass splashbacks are the new and exciting alternative to tiles and are designed to add a modern design to any kitchen. The glass splashback finish requires minimal work to maintain plus without having any grout to clean between tiles, glass splashbacks are actually hygienically cleaner than tiles!

Creative Glass Splashbacks Adelaide will create your glass splashback to suit your existing kitchen including your power points, taps, and other permanent fixtures. Creative Splashbacks Adelaide can match any colour decor to compliment your walls, bench tops or cupboards.

The glass is manufactured in 6mm toughened safety glass to ensure strength and durability and heat resistance.

Creative Splashbacks Adelaide offer no-obligation quotes so contact us now and see how we can help you.

We are a South Australian owned business of four years.

Creative Glass Splashbacks Adelaide provide personalised customer service in helping choose the colour of your splashback utilizing our many years experience in interior decorating to find the perfect match for your home.


For more information about our products and services CLICK HERE
Click images below to view some of our work
Our splashbacks will add that designer touch to your home, be it in your kitchen laundry or bathroom. The use is only limited by your imagination.

Creative Splashbacks Adelaide offer a range of products for your Splashback needs. From textured glass to printed images on glass to acrylic and metaline options.

Textured Glass
Giving more depth than just paint, textured glass is a great way to add something different. The texture is on the rear of the glass so the glass surface is still just as easy to clean with the bonus of an appealing 3D effect. Textured glass can be painted with any of our metallic range of colours.

Printed splashbacks
We have been working with a local graphic printer to provide our clients with the option of supplying their own image/design to have printed on their Splashback, the results are amazing, if you are after something completely unique this is the way to go!

Acrylic Splashbacks for bathrooms
Akril durable flexible and workable Akril comes in a range of designer colours, we would recommend use for large applications like, shower alcoves behind toilet areas and laundry splashbacks.

Metaline splashbacks
An alternative to glass, Laminex Metaline Splashbacks are an innovative decorative panel crafted using an advanced fire retardant aluminium composite panel as an alternative to glass.

So for all your glass splashback requirements in Adelaide, Call Creative Splashback Solutions on 0403 241 353.
glass splashbacks adelaide - splashbacks adelaide - glass tops adelaide - kitchen splashbacks adelaide - quality glass splashbacks adelaide

Copyright 2013 - Creative Splashback Solutions - Optimised by www.befoundonline.com.au - glass splashbacks adelaide


Call 0403 241 353






Showroom
296 Henley Beach Road Underdale, SA

Mobile
0403 241 353

Email
debbie@splashbacksolutions.com.au


Opening Hours
By Appointment Only
Contact Details